April 2, 2020
We continue to closely monitor health and safety updates regarding COVID-19.
While we still hope to host the institute in June, we are considering an alternate date in the Summer, likely in early August. We are working with the Suzuki Association of the Americas, our faculty, our venue, and plan on reaching a final decision by May 1st.
We will continue to post updates as they become available.
Thank you for your understanding, and stay safe.
Student Summer Institute – June 10 to 13, 2020
The 2020 FMI Summer Institute will be hosted at:
Broadway United Methodist Church
406 E Amelia St.
Orlando FL 32803
Lodging:
We negotiated a special FMI rate with the Residence Inn by Marriott Downtown Orlando, located at 680 N. Orange Ave, one mile from the institute. The cost is $129/night plus tax, including breakfast and parking. Rooms are equipped with a king size bed, a sofa bed, and a full kitchen.
Enrolled Institute participants please click here or call the hotel directly at (407) 482-1500 to make your reservation.
This small block of rooms will go fast, and must be booked by March 24 to receive the special rate.
Student Daily Schedule:
(Subject to change)
8:30am – 9:00am Registration (Wednesday June 10 only)
9:00am – 10:00am Masterclasses/Group lessons
10:00am – 12:00pm Masterclasses/Fiddling Classes/Ensemble
12:00pm – 1:00pm Lunch Break (Bring your own lunch)
1:15pm – 2:00pm – Faculty and Student Recitals
2:15 – 4:15pm Masterclasses/Fiddling
4:30pm Play In (all students participate – June 10 to 12), Final Concert (June 13)
Teacher Development
Every Child Can!® – June 5, 2020 – 9:00am to 3:30pm – Enroll HERE
Violin Book 1 – June 6 to 13, 2020 – – Enroll HERE
Please note: ECC® is required for teachers taking Book 1
Faculty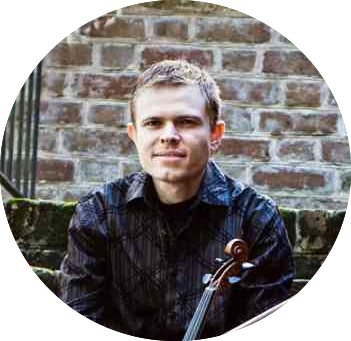 Derek Deakins, SC – Ensemble, Violin, Fiddling
Lisa Deakins, SC – Violin, Fiddling
Rolando Freitag, FL – ECC, Viola, Violin
James Hutchins, MD – Violin Book 1 Teacher Training, Violin
Charles Regauer, LA – Viola, Violin
Amber Sander, TX – Viola, Violin